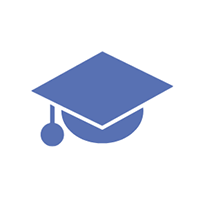 Cheng L.
Private tutor in Boulder, CO
Education
Now--University of Colorado at Boulder, Atmospheric and Oceanic Sciences, PhD, GPA 3.9. Got Bachelor's degree from-- School of Physics, Peking University, China, GPA 3.7.
Experience
I am a native Chinese speaker. I was born and grew up in Beijing, so I speak standard Chinese mandarin. I've been teaching Chinese to foreigners for 8 years. I am fluent in English. I can also speak Korean, a little Japanese and Thai,which helps understand the problems foreigners have when learning Chinese. I taught Atmospheric and Weather Labs in Atmospheric and Oceanic Sciences Department of University of Colorado at Boulder(ATOC1070) for two years. It's an undergraduate level class and I have about 150 students in total. I also have tutored ATOC 1050,1060,3600 etc. And I will be happy to help you on any ATOC curriculum and other Earth Science classes. Also, I've been teaching high school math and physics for 7 years, including AP classes and SAT math I and II. My GRE math test score is 800. My students come from many different countries: U.S., Canada, South Korea, Chinese mainland, Thailand, and Hong Kong. I have a gift on understanding students' substaintial problems through their superficial confusion. So all of my students found my classes very helpful on both increasing their scores and improving their understanding on math and physics. I enjoy being a teacher or a tutor because I love the moment that my students finally solve their problems. As a science student, I revere the nature and also being amazed at it. I would like to share my knowledge and show the beauty of nature to my students. Also, Chinese is a very ancient, mysterious and elegant language. The Chinese culture is incredible rich and colorful. I want to share it with people from all of the world.
Availability
Any day at any time
Can Meet
Up to 15 minutes away for no additional charge, Up to 30 minutes away for a flat fee, Up to 1 hour away at my regular hourly rate
Hobbies
embroidery, calligraphy, piano, Chinese folk dancing, learning different languages, hiking, horse riding, Chinese kongfu, reading books......
Show More
Inquire About This Tutor
Thanks!
Most tutors respond within 48 hours.
Feel free to contact other tutors while you wait.